Setting Your Auto Repair Shop's Goals
When it comes to setting your long-term goals, you need to make sure that they all align with your core beliefs and that they are challenging enough to inspire you. As the leader of your company, it's your job to inspire your entire team, and I'm sure you will agree that you can't inspire others if you are not inspired yourself.
With the changes in automotive technology and the explosive growth in onboard vehicle infotainment systems, you can rest assured that vehicles will offer you many opportunities in the coming years.
When setting your short-term goals, don't make the mistake of making them unrealistic, as so many do. In a business environment, the purpose of short-term goals should be to bring out the best in people and inspire them to think differently at the same time. Accordingly, they should be just out of reach but not out of sight. Studies carried out at Harvard University have indicated that short-term goals need to be reached only 50 percent of the time for them to effectively change the way we think, and if they are reached more frequently than 80 percent of the time, they are not challenging enough.
Finally, whenever possible, you should break your annual goals down into quarterly, monthly, weekly, and daily goals. When your technicians and service advisors go to work each day, they should know precisely what needs to be accomplished by the end of the day in order to view their performance as a success.
If you haven't already done so, now is the time for you to solidify your goals, and to revisit your long-term goals as well. I realize that many of you may not have taken this step yet, so here's a starter list of 20 categories you may want to consider:
Goal-setting checklist:
1. Long-term growth goals, which may include diversification into other product or service lines, expansion, or additional facilities
2. Long-term real estate goals that may include acquisition or mortgage reduction
3. An annual sales goal that includes the financial growth of your business
4. Monthly and quarterly sales goals that are seasonally adjusted
5. Marketing goals that include the acquisition of both new customers and market share
6. 5-star review goals
7. Average repair order goals that are predicated on complete, ethical vehicle inspections
8. Car count goals that are predicated on your annual sales and annual repair order goals
9. Gross profit goals
10. Productivity and efficiency goals for your technicians
11. Closing-ratio goals for your service advisors
12. Customer satisfaction goals
13. Customer retention goals
14. Personal referral goals
15. Operating expense goals that are predicated on past performance and projected budgets
16. Income goals
17. Debt reduction goals
18. Goals that are relative to any exit plan or succession strategy
19. Career development goals
20. Personal development goalsFor additional help reaching your goals, learn how you can team up with the nation's top shop owners through the Elite Coaching Program.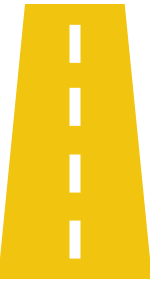 Are you ready to build a more profitable business?
Let's Do This.
Request Information
About Elite