Shop Owners, Are You Unapproachable?
I remember being at a meeting with my staff where I voiced my opinion on an important issue. When I was finished, I asked if everyone was in agreement. Everyone nodded their heads "Yes".
After the meeting, one of my service advisors told me that half of the employees did not agree with me. When I asked why they agreed in the meeting, he replied. "You're the boss, you intimidate others."
This made me think about my leadership style.  Being unapproachable will prevent you from hearing other opinions; which is important to the success of the company.
When speaking with your employees, ask a lot of questions. Avoid giving your opinion until you have heard from others. Praise suggestions and the opinions of others, and thank others for speaking up.
The most successful teams are those that build strategies through a collective effort.
Joe Marconi is one of the top shop owners in America, a columnist for Ratchet & Wrench, the founder of autoshopowner.com, and a business development coach that helps other shop owners reach their goals through Elite Top Shop 360.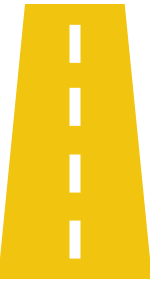 Are you ready to build a more profitable business?
Let's Do This.
Request Information
About Elite