In this short video, Elite Business Development Coach Darrin Barney talks about how team huddles help to increase teamwork and boost morale.
Transcription:
"One of the things that we do at our shop to help to increase our teamwork and our morale is we have morning huddles. Every morning for the 10 minutes before we actually start, we actually get together, and my service manager will run the meeting. He actually goes over and talks about each tech and goes over what they're doing for the day, making sure that everybody's all on the same page. We also go over any upset customers that we may have had, any wins that we may have had, anything like that so everybody's all on the same page.
It works really well when you have somebody that may not have had the best experience last time they were in, because if you all know, and your shuttle driver's sitting there and they're taking them home, they can actually talk to them, make sure they establish that rapport. It allows me as the owner to go, "Oh, I'm going to make sure that I go out there and tell them I appreciate their business," and make sure that they're okay. I'll do a follow-up call.
I really love the morning huddles because it really brings our team together and gets everybody all on the same page. I would encourage you if you haven't done that, this is not a meeting where you're going to sit down and complain about the business, and you're not going to talk about big dreams and goals and all that other stuff. This is just to get together with everybody together and talk about what's going on for the day. Not a big deal. It's really easy to start doing. Just get there a few minutes early and have everybody come in and sit down and talk about what they're doing. Team huddles are a win."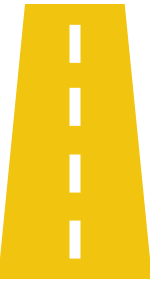 Are you ready to build a more profitable business?
Let's Do This.
Request Information
About Elite