Should You Price Your Services Lower Than The Dealer?
We often take a customer's car to the dealer when we discover the vehicle is under warranty. We prefer to take it ourselves because the dealers are like vultures and too often my customers come back with a ton of service work done, much of which we already performed! Plus, it's no secret that the dealer wants my customer.
Yesterday I took a Subaru with a warranty reprogramming recall back to the dealer and as I pulled into the service drive, there was a big sign that stated: "We've Lowered our prices!" Under the headline these services were listed:
– Oil change service $19.95
– Wheel Alignment $59.95
– Tire rotation $9.95
These prices for my area are cheap. In fact, the average wheel alignment in my area is $89 to $129.
This is more proof that the dealers are trying everything they can to increase business in their service bays. My hope is that they price themselves out of business. Now, will many shops lower their prices to match the dealer? I hope not. If the dealer wants to position their brand on price, let them. Do not enter in that "race to the bottom."
Remember, think of your best customers. You know, those people that never question the price and throw the keys on the counter and say, "Call me when the car is done". These are the customers that you need to base your business on. These are also the customers that rarely question price.
I know that the last few years have been tough on everyone, but we still need to maintain who we are as a brand. Do the things that have made you a success.
And remember, your best customers don't continue to go to for your price. Recognize WHY they are loyal and build your business around that.
This article was contributed by Joe Marconi. Joe is one of the top shop owners in America, a columnist for Ratchet & Wrench, the founder of autoshopowner.com and a coach that helps other shop owners reach their goals through the Elite Coaching Program.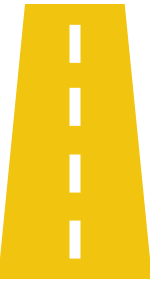 Are you ready to build a more profitable business?
Let's Do This.
Request Information
About Elite