Stop Wasting Your Advertising Dollars!
In the past marketing professionals have touted mass marketing, but today it's all about one-to-one or relationship marketing. Customers are savvier than ever, and since vehicles are now more reliable, they have time to shop. By learning who your target customers are, you can create real solutions by offering tailored services that work for them. Here are the basic steps:
1. Identify your target customers. This could be individual customers or other businesses such as fleet accounts. What are their buying preferences? Do they change as they age? Ask your current customers to find the answers.
2. Conduct market research. There is a great deal of demographic information available that will help you explore your market.
3. Choose a target market. After you have compiled the results, determine which areas make the most sense for you to target.
4. Develop a clear customer profile and make sure that your marketing efforts appeal to that audience. You will also want to train your employees so they understand whom they are selling to, and make sure that you track your advertising and adjust accordingly!
This article was brought to you by Jim Murphy. Jim is the leader of Elite's prestigious Pro Service, a 20 group-like community comprised of 90 of the top shop owners in the North America.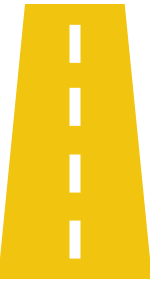 Are you ready to build a more profitable business?
Let's Do This.
Request Information
About Elite