Taking the Mystery Out of Labor Inventory
Many colleagues in the industry seem to be confused about managing labor inventory in their shops. Much of the confusion comes from the terminology thrown around the industry and because the definitions for these terms vary (no disrespect to my peers). I would like to clarify, from my perspective, what I believe to be the proper terminology and formulas for managing labor inventory.
Let's start with the basics:
– Available Time – This is the number of hours your technicians are physically in the building, ready to work on vehicles.
– Actual Time – This is the time measured when a technician is working on a vehicle and producing billable labor.
– Sold Time – This is the time the customer is charged for the specific time the technician produced from an assignment or labor operation.
From this information, we can measure certain things as managers of our businesses, and create changes for improvements. The following are the KPIs that I feel are most important to pay attention to when measuring your technicians:
– Technician Productivity – The Actual Time ÷ Available Time x 100 = the Technician Productivity percentage. Each technician should achieve 90%.
– Technician Efficiency – The Sold Time ÷ Actual Time x 100 = the Technician Efficiency percentage. Each technician should achieve 125% unless they are a general service tech that is predominately producing low-sold hour operations, such as oil changes.
The next items will help you effectively measure the business performance, as it relates to labor inventory:
– Labor Sales Per Billed Hour – This is measured by the Total Labor Sales for the month ÷ Total Sold Time produced by the technicians. It is important to monitor your average labor sales per billed hour compared to your door labor rate to determine if your front counter staff is doing a good job of not letting the labor rate erode due to discounting or selling work below your posted rate.
– Effective Labor Rate – This is one of the most confusing terms in the industry. Effective Labor Rate deals with analyzing your available time and your labor rate. The formula is Total Labor Sales for the month ÷ your Total Available Time. The reason for this formula is to help you determine how effective your staff is at selling your technician's entire labor inventory. If we have 3 technicians in the building for 8 hours per day and for 21 days in a month, we will have 504 Available Hours. If we divide that into our labor sales we will get a comparison to our labor rate. If the staff sells and produces more flat rate hours in a month and those hours are sold for a better Labor Sales Per Billed Hour, then you will have a more effective (or more profitable) Effective Labor Rate.
Remember, at the end of each day what we have to sell is labor, as parts sales naturally come along with the sale of labor. It is very important to manage that labor inventory because it is a perishable commodity that spoils daily and cannot be replaced. The shop owners that I work with that do a great job of managing labor inventory, controlling margins, and controlling expenses tend to be some of the most profitable shop owners I coach.
This article was brought to you by Jim Murphy. Jim is the leader of Elite's prestigious Pro Service, a 20 group-like community comprised of 90 of the top shop owners in North America.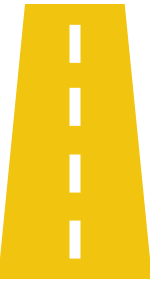 Are you ready to build a more profitable business?
Let's Do This.
Request Information
About Elite