Taking Your Customer's Focus Off of Time
In this quick interview between Elite President Bob Cooper and superstar shop owner Joe Marconi, Joe explains why your shop's service advisors always need to take the customer's focus off of time.
Joe Marconi is one of the top shop owners in America, a columnist for Ratchet & Wrench, the founder of autoshopowner.com and a business development coach that helps other shop owners reach their goals through the Elite Coaching Program.
Transcript:
Bob Cooper:
Hi, I'm Bob Cooper, president of Elite. And I'm thrilled to tell you today I'm joined by a longtime dear friend of mine, Joe Marconi owns Osceola Garage and the great state of New York. Joe is also a writer for Ratchet & Wrench and does a lot of seminars for TAPS, auto shop owner, a really great friend, and just blessed to be able to work with him and Joe, I was talking to you earlier and we were talking about selling services and all. And you had mentioned how a lot of guys and gals get in trouble when you're selling time. Would you like to elaborate on that?
Joe Marconi:
Yes, Bob, a lot of shop owners do get in trouble selling time because time is something that, first of all, customers don't want to pay for. And I would recommend highly selling a test package. So the customer comes in to you and let's say they have a break problem. The anti-lock brakes plate is on. I would develop these checklists that pinpoint the problem by going through a systematic checklist and selling that package, much like going to the doctor. You go to the doctor and he doesn't talk about time. If you have a problem with your shoulder, he's talked to you about what tests he needs to do to check out that shoulder, whether it be an MRI or an X-ray or a blood test, whatever it is. We should maybe think about that when we develop our presentations with the customers. Stay away from time, sell the test package, and you'll be in better shape to, you know, satisfy the customer and they'll understand it better, too. So no time. Don't sell the time, not sell the package, Put all the focus on the benefits of the package, and how they're going to win by saying yes and no conversations about time.
Bob Cooper:
Yeah, well, there's a great one. Well, look, Joe Marconi is a bright guy, runs a really great business, does an amazing job for us, Joe, and pleasure to be able to spend time with you. And thanks for sharing that great secret with with our audience. Joe, you nailed it. It's always.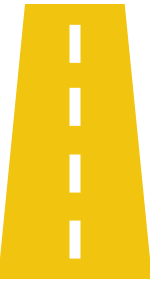 Are you ready to build a more profitable business?
Let's Do This.
Request Information
About Elite