The Best-Kept Secrets to Servicing Fleet Accounts
We all know that the industry is continuing to evolve, and you will be seeing your customers less often as time goes on. Accordingly, you will need to find ways to keep your service bays full. One way is through commercial accounts, which we will call fleet accounts. Now I realize that fleet accounts may not be practical for some of you, but for those of you who are open to servicing such accounts, here are some tips you may want to consider…
First of all, many shop owners shy away from fleet accounts because they feel they're not profitable, and I can understand how they would feel that way. But don't forget; you set the pricing, not the customer, and there are many business owners who are willing to pay a fair amount for quality repairs and service. Ironically, there's a perception that in order to be competitive in servicing commercial accounts, you have to come in with the lowest price. Yet in reality, that's not the case. When I was still operating auto repair shops, I discovered that fleet owners and managers are most interested in quick turnarounds and quality repairs that keep their vehicles on the road. There is no question that with commercial vehicles time is money, which is why every fleet manager knows that vehicle downtime costs them a fortune.
Fleet owners (and managers) need to know that their vehicles will be turned around quickly, so you may want to give them a guarantee when it comes to the turnaround time. You should also bear in mind that your warranty will play a strong role in their decision because it will send two messages. First of all, it will let them know just how confident you are in your repairs and services, and secondly, it will give them the peace of mind they need in knowing that if one of your repairs fails, they won't be facing additional expenses.
Now we all know that there will need to be some conditions in place with your warranties, especially with commercial vehicles, but your basic warranty needs to be good enough to put the customer at ease. Something else that I discovered over the years is that fleet owners and managers are busy doing what they need to do with their businesses, so the more hassle-free the service and repair experience is, the more open they will be to your proposal. This leads me to the best-kept secret to landing the right fleet accounts…
What you need to do is put your entire proposal in writing. Fleet owners and managers have been duped in the past in many ways, but one of their biggest challenges is that as soon as they switch service providers, they find that a month or two later they're faced with huge price increases. This is why you need to clearly outline the prices for the more common repairs and services you'll provide, and you should guarantee those prices for one full year. You should also clearly outline your warranties, towing provisions and pricing, inspection services, turnaround time, and any employee discounts that you elect to include.
Now before I go any further, I know that many of you are thinking that even if the account takes you up on your offer, the margins are going to be thin. I would be the last to disagree, but I also hope you consider that because the services are pre-sold, your efficiencies will naturally improve. Secondly, most advisors are more than willing to earn a little less on these accounts because the jobs are pre-sold, and thus do not require the same investment of their time. Now here comes the best part: beyond having all of the fleet account employees exposed to your brand, the account's brand is now promoting you. To put it another way, just think of how much more powerful your image and marketing campaigns will be when the people in your community know that many of the community's prominent business owners turn to you as the best choice when it comes to repairing and servicing their vehicles. I am sure you will agree; that kind of name association is priceless.
So, can fleet accounts work for you? Only you can answer that question, but one thing is for certain: now that we are seeing customers less frequently, fleet accounts will be an integral part of many successful shops in the coming years.
For additional help building a more successful shop, while having a positive impact on your employees, your customers and your community, learn how you can team up with one of the top shop owners in America through the Elite Coaching Program.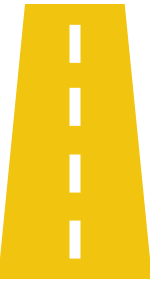 Are you ready to build a more profitable business?
Let's Do This.
Request Information
About Elite