The Customer's Budget Should Not Be Taken Lightly
If anything good came out of the recent recession, it's that many people have learned to budget their finances better. We are all well aware that there are times when the customer cannot afford all of the services and/or repairs that we are recommending. For example, a customer comes in for a 60k service and you discover that the car needs brakes on all 4 wheels and tires. The customer, due to budgeting reasons, declines the 60k service but authorizes the brake work and tires.
If it comes down to prioritizing work, then we must advise the customer accordingly. Safety will always take precedence over service work. But, please bear in mind that preventive maintenance is always in the customer's best interest, and this must be conveyed to your customer.
I do not take any declined work lightly. If I recommend something today, it's because it needs to be done. If the customer is on a strict budget and you opt to select certain services to be put off, you must set up a schedule and timeline for the customer to return. If you merely accept the declined work without giving any thought to getting the customer back, you have just told the customer that what you just recommended was nothing more than a suggestion, and not that important.
One of the biggest reasons for lost future sales is not properly setting up a timeline for the customer to return for the services recommended. Communicate with the customer; ask when they can return to complete the services. See if there are any options you can offer that will make the customer feel more comfortable. Find out how long the customer is planning to keep the car, who drives the car, and what the car is primarily used for.
Asking questions is a great way to keep the lines of communication open. It allows the customer to be part of the decision-making process. This alone will improve your sales ratio.
So remember, if you and the customer decide to hold off on some of the work you recommend, emphasize the importance of your recommendations, work with the customer to set up a timeline, and book the next appointment. Do not leave it to chance that the customer will return for those declined services
.
This article was provided by Joe Marconi, a superstar shop owner who uses his first-hand experience to help other shop owners reach their goals. If you're interested in teaming up with a top shop owner like Joe to take your shop to the next level, learn more about the Elite Coaching Program.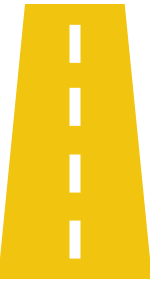 Are you ready to build a more profitable business?
Let's Do This.
Request Information
About Elite