The Key to Rising Above Your Shop's Competition
We all know that vehicles are being built better, they are lasting longer, and the competition for auto repair customers is heating up. Accordingly, shop owners are constantly looking for ways to add value to their services in order to separate themselves from their competitors. Some owners attempt to accomplish this objective by providing longer warranties, which is a nice feature to offer. Unfortunately, it doesn't take long for the competition to catch on, and before you know it, your competitors are offering warranties that are just as long as yours. Some owners will take a different approach by offering extended hours, some will offer shuttle services, some will wash their customers' vehicles, and as we all know, some will work really hard to create ways of improving the customer experience. These are all wonderful benefits, too, but it won't be long before your competitors catch on, and offer the same benefits that you offer.
We then have yet another group of shop owners who take a completely different approach, and attempt to attract customers by price. Unfortunately, history has taught us that this approach brings short-lived success, because there will always be a competitor that is willing to provide the same service for less.
In conclusion, if you attempt to add value to your services, your competitors will inevitably match your offerings, and if you attempt to compete on price, it will inevitably put you out of business. Now before you jump to the conclusion that there is no hope, I would ask that you consider this…
First of all, whenever someone takes their vehicle into an auto repair shop, you can rest assured that they will be anxious, especially if they are a first-time customer. Interestingly enough, one of their greatest anxieties will be whether or not the technician who will be working on their vehicle is qualified to solve their problem in the most cost-effective and ethical way. So do this…
Ensure that all of your service advisors know that when they are writing up a customer, they have to take a minute or so to sell that customer on the tech who will be performing the service. For example, they may say something like "As a matter of fact, Doris, the technician who will be inspecting your vehicle is Jim Piraino. He's a factory-trained ASE Master Certified technician, he's been with us for 8 years, and I have to tell you, not only is he very gifted at what he does, but he really does care about people." Once they hear about the technician, and the tech's qualifications, a number of things will happen. First of all, their anxious minds will be put at ease, and the probability of them authorizing your subsequent recommendations will dramatically improve. This is a powerful technique that we teach our students in our Masters course, and the results have been remarkable.
In case you are still not quite sold, imagine if you went to a surgery center, and rather than just being told that the procedure would be performed by a surgeon, you heard something like this: "As a matter of fact, the surgeon who will be performing the operation is Dr. Stoll. He really is amazing! He's a Harvard graduate, he's board certified, and he has spoken at a number of conferences over the years." I suspect you would feel a lot more comfortable after hearing a message like that, wouldn't you?
By the way, if you do what I am asking you to do, then a number of things will occur. Not only will your sales and profits go up, but you will be rising well above your competition by offering your customers something that they'll never be able to get from your competitors, which is the opportunity to have their vehicles serviced and repaired by the superstars… who work with you.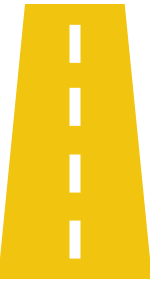 Are you ready to build a more profitable business?
Let's Do This.
Request Information
About Elite