The Most Costly Marketing Mistake That Shop Owners Make
If there is one thing most shop owners have in common, it's that they have big hearts. They typically start their careers as technicians, and as soon as they have their very own shops, they want to help as many people as they can. To achieve this goal, they network through their family and friends, and do everything in their power to get the word out into their communities. And then the inevitable happens; they wake up one morning, and decide it's finally time to advertise. With little or no education in this field, they typically use whatever media they find to be available at the time. It could be their local newspaper, direct mail offerings they are familiar with, or something that is currently the buzz in their community, such as Groupon. Unfortunately, in most case these choices not only turn out to be bad business decisions but the most costly marketing decisions they ever make. Here's why…
First of all, although blanket advertising campaigns will typically bring in some new customers, in far too many cases they turn out to be the wrong customers. These are the people that are just looking for the lowest price, can't afford the recommended services, or have little or no interest in preventative services. Yet the list gets even longer, because these wrong customers also commonly have unrealistic expectations, and will never return because they will always be on the hunt for a lower price. We also know that the wrong customers will typically consume more of your time, will spend substantially less money during each visit, will drive down profitability, and will bring far more stress into the lives of you and your employees. When you consider all the costs in totality, it becomes quite apparent that the cost a shop owner pays for bringing in the wrong customers really is extraordinary. The good news is, there is another path you can take to fill up your service bays.
You can never be everything to everybody, so your first step is to identify who your ideal customers are. These are the people that drive the types of vehicles you would like to service, have the financial wherewithal to pay for the services, and see the value in preventative services. Even if you specialize in a certain make of vehicle, you will still need to identify your ideal customers. You'll need to conclude their approximate age, their gender, their approximate income, etc., and once completed, you will need to discover where they spend their time. For example, you may find that your ideal customers spend their time at school activities, in houses of worship, or at local sporting events.
Secondly, you will need to build your marketing and advertising strategies around your ideal customers, so you will need to determine the media you can use to most effectively reach them. Furthermore, I recommend limiting your advertising campaigns to media that will specifically reach those customers. For example, if you discover that your ideal customer is a 30-45 year-old mom, you would want to use media that is directed toward youth activities and schools, along with other media that would specifically target those ladies.
Finally, you will need to create consistent messaging that resonates with your ideal customers, so that the customer feels you are speaking directly to them. If you are targeting the 30-45 year-old moms in your community, you may want to include pictures of children and focus your messaging on the importance of safety, since this would resonate with them. Tailoring your advertising messages to your targeted customers will lead to a better response, and a higher return on investment.
By taking this approach, you will not only save a tremendous amount of money by not spending your hard-earned dollars bringing in customers you wish you hadn't, but you will be working towards what every shop owner longs for; the ideal customer standing on the other side of your service counter. Your sales and profit will go up, and you will be able to develop a brand and reputation that is second to none in your community.
The good news is that it's never too late, because I am pleased to say that over the years we have helped hundreds of shops through the process. While your competitors are struggling with all the wrong customers, you will be saving a fortune, building a more profitable shop, and having the pleasure of dealing with customers that are an absolute joy.
If you are still not sure whether this marketing strategy will work, you may want to look at Apple and Starbucks. I am sure you will agree that both companies know who their ideal customers are, use the appropriate media to reach them, and their messaging speaks directly to them.
If you'd like some additional help building a more successful shop, while having a positive impact on your employees, your customers and your community, learn more about how you can team up with one of the top shop owners in America through the Elite Coaching Program.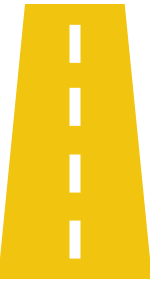 Are you ready to build a more profitable business?
Let's Do This.
Request Information
About Elite