The Most Powerful Lady in the Auto Repair Industry
For an industry that was once dominated by males, I am pleased to have watched us evolve to a point where today we have female technicians, service advisors, managers and shop owners that are superstars in every regard. Without question, there are many powerful ladies throughout our industry that are role models for all of us. When I think of all those amazing women and the impact they have had on our industry, I can't help but also think of a gal that's not only changing our entire industry at the speed of light, but that has the power to take you and your shop to the top, as well put you out of business. At Elite we have a name for this amazing lady: We call her Mother Google.
As you well know, the people in your community no longer have their auto repair choices limited to a few printed pages in a worn out directory. With just a click of a mouse, Mother Google, who's on call 24/7, will now provide that potential customer with information on dozens of auto repair facilities. The only limits in place are self-imposed by the consumer: ­­How many pages of results they're willing to search through, and how far they are willing to travel. So in essence, the consumer's options are endless.
Mother Google will also help that potential customer decide which shops they should call by scouring each website for relevant information and then presenting the sites that she feels to be the best choices on the first page of her search results. Even though you could argue her job would then be done, she doesn't stop there, as she will look at every word on those sites, and she will rank her search results in an order that she feels best serves the consumer. In essence, she'll tell your potential customer, "This shop is more likely to be able to fulfill your needs than the one I'm showing you below it." So if you're not one of Mother Google's top recommendations for your targeted keywords, you need to talk with a search engine optimization (SEO) expert about how you can move your website up in her rankings. Please keep in mind that it can be very difficult to evaluate the capabilities of one SEO expert versus the next, so I'd encourage you to ask other business owners you know if they can recommend an SEO expert that has delivered results. In today's day and age there are many ways you can get your phone to ring, yet as I am sure you will agree, Mother Google will play an incredibly important, if not leading role.
Beyond search results, through Google+ reviews she is now providing a platform that enables people in your community to share their experiences and overall opinions about your shop. The day is rapidly approaching when there will be no secrets due to her diligence and the insights to your customer experience that she makes accessible to the world. So while providing an amazing customer experience has always been critical to a shop's success, it's never been more important to ensure you offer a customer experience that's second to none.
And what about pricing? Not too many years ago it was a task for customers to look for price comparisons, but today she has reinvented that entire process. Not only are there companies like RepairPal that provide community-based price comparisons, but Mother Google will find prices and availability for your customers instantaneously. You can rest assured that when you call a customer with a service recommendation, and they tell you they'll call you right back, in most cases, they're reaching out to their friend Mother Google for more information they can use to make their decision.
Does Mother Google have weaknesses? Of course. For example, she typically provides more confusion and misdiagnosis than accurate results when it comes to providing diagnostic information. But when you judge her by her strengths, and you consider that she is available to each and every consumer at a moment's notice, you will then see that she is not only the best friend of today's consumer, but like many women today she is revolutionizing our entire industry, and she is absolutely critical to the success of your shop in the coming years.
In closing, I hope you consider that people in your community now have far more choices than ever before, pricing transparency is becoming more the rule than the exception, and you have to be at the top of your game if you want Mother Google to recommend you. There's a good chance those that fail to appreciate her power, that don't offer an amazing experience for their customers to share and that are unable to get onto page one of her recommendations will ultimately find themselves in front of a bankruptcy judge. But if you stay sharp, and never put money ahead of people, Mother Google will help you take your shop to the top.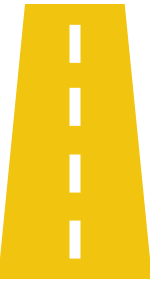 Are you ready to build a more profitable business?
Let's Do This.
Request Information
About Elite