The Secret to Higher Profits and Happier Customers
In building a successful auto repair business, most shop owners feel that what they need to do sell is more parts and more labor. Although both of those items are a part of your business model, one thing is for certain: your customers don't look forward to buying either of the two, at any price. Yet thousands of shop owners are having sleepless nights trying to find ways to squeeze more money out of their part and labor sales.
While I was still operating auto repair shops I was intrigued by the fact that while my customers had little, if any, interest in the parts and labor they were buying, they were quite interested in the warranty we provided on our repairs. In essence, what they wanted more than anything else was the peace of mind in knowing they would have good, dependable transportation, and that they wouldn't have to worry about paying again if the repair were to fail. It was at that very time I realized that what I needed to sell more than anything else was peace of mind. I then did a tremendous amount of homework on the insurance industry, and it didn't take me long to realize that they are all in the business of selling risk. The way they win is by factoring the inevitable losses into their premiums. As an example, for every 1,000 people they provide life insurance to, a certain number will inevitably die during the insured period, but if they choose the right customers, and charge the right amount, they'll have plenty of money to cover those few predicted deaths. Next, I evaluated the probabilities of different types of part failures and the kind of customers I wanted in my shop. I quickly discovered I could take the repairs that had the lowest probability of failing within five years, price them out as optional services, and completely change the way I was operating my business.
First of all, most of our failures would typically occur within 30 days, so regardless of whether I offered a longer warranty or not, I would be covering that repair. I also discovered that if the repair failed shortly outside of our standard warranty, we would cover the cost for the purpose of customer satisfaction. With this understanding, it became obvious to me that the only additional risk I would be taking would be for any failures that occurred beyond the term of our standard warranty, yet within the time outlined in our extended warranty. In my case, on our targeted repairs we offered lifetime warranties that were non-transferable. Now here is the best part: I discovered that no matter how much someone loves their automobile at the time of repair, odds are that they'll no longer own the car three years later due to lifestyle changes, tempting car sale ads, etc. So my exposure (risk) was more limited than you'd imagine.
Now let's talk about profit and happy customers. Imagine if you were to offer your customer a standard master cylinder for $XXX dollars (with a one-year warranty), and at the same time, you offered them the option of a premium master cylinder (with a five-year warranty) for a small additional amount. If they elect to go with the part that carries the longer warranty, then all those added dollars fall right to the bottom line. When done in the right way, the added profits will dwarf the few additional repairs you will have to perform. If you do the math, not only will you will be amazed at how profitable this can be, but as icing on the cake, the customers that choose to invest in the services that carry the longer warranties will be thrilled with the peace of mind you are providing them with.
Now if this isn't all reason enough, consider that Harvard Review reported on a study of what occurs when people are provided with options in a sales environment. They discovered that when test groups were offered one DVD player (Brand A), only 10% would buy it. When they added a second player to choose from, 32% purchased brand A, and 34% purchased brand B. The lesson? People love choices, so offering them the option of a repair with a longer warranty is one that many of your customers will love, and it will put more money on your bottom line at the same time.
Note: Many states view offering different warranties as offering insurance, which requires a license. By providing different parts or services in your options, you'll be good to go.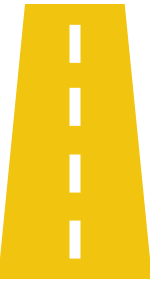 Are you ready to build a more profitable business?
Let's Do This.
Request Information
About Elite