The Shortage of Technicians
There's no denying it, we have a shortage of technicians in our industry. In fact, we have a shortage in the country in all the skilled trades. And unless we solve this issue, we will find it very difficult to conduct business.
We can blame this problem on many things, but the time to assign blame is long gone and serves no useful purpose. The only issue remaining is what to do about it.
Here are few thoughts. Please read them and please think about your own shop and your own personal obligation to the industry.
1. Do all you can to become profitable. Yes, profit: that's one of your responsibilities as a business owner. The other reason you need to become profitable is to be able to pay yourself and your employees the income you and your employees deserve. Also, the more profitable you become, the more you can offer benefits. Let's limit the discounting and charge accordingly. Also, we need to attract qualified people to our industry. That means we need to offer a competitive wage with the opportunity to advance.
2. Shop owners, think of yourselves as professionals and conduct yourself in that manner.
3. Create a work environment where people enjoy their work and help to attract quality young people.
4. Reach out to your local high schools and give career presentations.
5. Reach out to all the trade schools and community colleges that offer automotive programs. Let them know that the independent shops need their graduates. Also, check into returning military veterans and retiring veterans.
6. Create an internship program that allows young people in your community to shadow your seasoned technicians. Mentor these young people.
7. Create an apprentice program for entry level techs. Many shops are already doing this. An apprentice spends time in shop for a pre-determined length of time. He or she is then offered a position in your shop or is helped to find employment elsewhere.
8. Become active in your community career fairs and career days at high schools.
9. Lastly – Please reread bullet point number 1.
Let's act today, so we can secure our future!
This article was contributed by Joe Marconi. Joe is the co-founder of autoshopowner.com, and one of the 1-on-1 business coaches who helps shop owners through the Elite Coaching Program.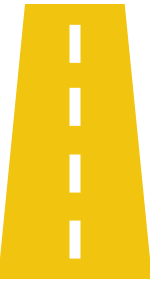 Are you ready to build a more profitable business?
Let's Do This.
Request Information
About Elite