What to do When a Customer Says They Can Buy the Part Elsewhere for Less
A customer calls to tell you they discovered that they could have bought a part you sold them for less somewhere else. You can reduce those calls by doing a great car delivery that includes going over the repair order in detail, but when that call inevitably comes in, consider saying something like this:
"Well Doris, I can see why you would be concerned. By the way, if you were to call even more stores, you would hear all kinds of different prices. But here's what you should consider: If a part that we provided fails, all you'll need to do is bring your vehicle back to us. We'll take care of it, and we'll cover all of the labor, too. On the other hand, if you provided us with a part from another store that failed, you'd have to buy a replacement part, you'd have to pay us for the labor to replace the part, and then you'd have to deal with the hassle of trying to get a refund from whoever you bought the original part from. I'm also pleased to say that here at Elite Auto Service we provide a full two-year warranty on all of our parts and labor. So when you look at the out-the-door price for our entire service and a great warranty, you'll see you won't find a better value anywhere in town. And getting the best overall value for your money is what you're really looking for, isn't it?"
For additional help building value in your services and generating happier customers, learn more about Elite's Masters Service Advisor Training Program.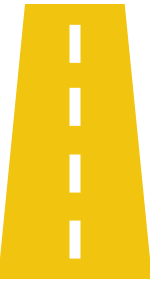 Are you ready to build a more profitable business?
Let's Do This.
Request Information
About Elite