What Your Service Advisors Don't Know About Selling Auto Repair May be Costing you a Fortune
As we all know, advisors have many responsibilities. Beyond their operational responsibilities, such as opening the shop and keeping their workspace clean,they are also responsible for generating sales, generating gross profit and ensuring you have happy customers. Now here's where their job description gets a bit more complicated.
If you were to ask most advisors what their job is with each customer, the majority would say it's to write up the repair order, ensure the vehicle is properly inspected, put together an estimate, and then share their discoveries with the customer. They'll likely say it's also their job to answer any questions the customer may have and to ensure the authorized services are completed in a timely and professional manner. While these are all important aspects of the job, there is another crucial responsibility that many advisors do not even realize they have. Simply put, this responsibility is to help your customers make decisions.
I'm sure you'll agree that very few customers are familiar with the mechanics and technology found in today's automobiles, and it's for this reason they turn to shops like yours. They look to you not only for the diagnosis, but for help with sorting through your discoveries and making the right decisions.
In reality, it's no different when we go to the doctor. Any staff member could tell us the results of our tests, but we depend on the doctor to interpret the information for us and help us make the right decisions. It is for these reasons that when a customer tells us they have a price objection, when they impulsively say they feel the car is not worth fixing, or when they raise any other objection or concern, we need to believe in our recommendations and our people. It's also when we need to step up to the plate and help the customer understand why we recommended the services, and why they are in the customer's best interest.
I would encourage you to speak with all of your advisors to ensure they know that one of their primary responsibilities is to help their customers make decisions that are often difficult for them to make on their own. Please note that this recommendation has nothing to do with money and has everything to do with performing our jobs in a professional and ethical manner that never compromises our principles.
For additional help generating happier customers and higher sales, learn more about Elite's industry acclaimed Masters Service Advisor Sales Training.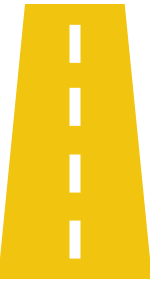 Are you ready to build a more profitable business?
Let's Do This.
Request Information
About Elite