Your Advisors Should Ask for Permission to Discuss Price Last
When your advisors start a sales presentation, and the customer senses they will need a number of repairs, they'll get anxious. They'll then immediately ask for a price, or they'll tell your advisors they just want the oil service done. The secret? Your advisors should always ask for permission to talk about the price after they've reviewed their discoveries with the customer.
For example… "Mr. Smith, when you brought your car in this morning, you said you were concerned about a couple of different things: You said the brake pedal was going down quite a bit, and you also said you needed to have your Mustang back by 4 o'clock. If I remember correctly, something about an anniversary dinner; is that right?"
"Well look, I have some really great news for you. When it comes to your brakes, and being able to have you out of here by 4 o'clock, we're going to be able to solve both of those problems for you. The gentleman who inspected your Mustang is Jim Piraino. He's an ASE Master Certified technician, he's been with us for 12 years now, and I have to tell you; he's really gifted at what he does. Now we've taken a look at all of your service records, and I'm actually looking at a copy of Jim's inspection report, so let me tell you what we discovered. In addition to the brakes, there are a couple of other things that I'd like to chat with you about, so if it's ok with you, let's have a conversation about what Jim discovered, then I'll be more than happy to answer any questions you might have, and we can go over the prices at that time as well. Are you on board with this approach, Mr. Smith?"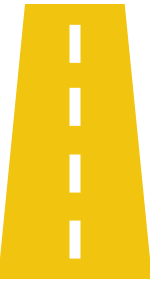 Are you ready to build a more profitable business?
Let's Do This.
Request Information
About Elite