Employee Training Made Simple
When it comes to keeping your employees operating at peak performance, I am sure you will agree that training is critical. Accordingly, I felt it would be appropriate for me to provide you with what Elite feels to be the most important considerations when it comes to training your team.
First of all, here in the U.S. both physicians and attorneys are required to participate in continued education, and I feel your team members should be required as well. It is for this reason that I would strongly encourage you to have a policy in place that mandates that as a condition of ongoing employment, each year your technicians will need to complete (as an example) at least 40 hours of training, and your advisors will need to complete at least 8 hours of training. In all cases, the training will need to be company approved.
Secondly, as we all know, there is no one right answer for who pays for the training, but you may want to consider this. As soon as the employee has completed their training, they have benefited, because they are now more knowledgeable. On the other hand, as the owner of the shop, you will not benefit (economically) until your employee has applied their new-found knowledge, and the application has increased their productivity. I am sure you will agree, these two reasons alone suggest that an employee should invest in their own training. Additionally, when someone has their own dollars invested in any type of training, they will take it much more seriously.
Accordingly, you may want to consider having the employee pay a percentage of the cost of the training and letting them know that if they are still employed with you XX months later, you will then reimburse them for their contribution. If they are cash-strapped, you can always do a payroll deduction spread out over 2-3 pay periods.
If you find you have to sell your employees on participating in such classes, you will ultimately discover it's due to one of two reasons. One, they don't see the value in such courses, and if you discover this to be the case, you may find that they have taken courses in the past that were sub-par, and they lost interest. In such cases you need to sell them on how you select the courses, and/or have them participate in the selection process. On the other hand, if you find you have an employee that has little or no interest, or if they suggest there is nothing left that they can learn, then clearly you have the wrong employee.
Whether or not they are paid for their time taking the courses is subject to state laws, and to your discretion. Just bear in mind that the only thing worse than training an employee and having them leave, is not training them, and having them stay.
For additional help bringing out the best in your team, learn how you can team up with 90 rockstar shop owners in the industry's #1 peer group, Elite Pro Service.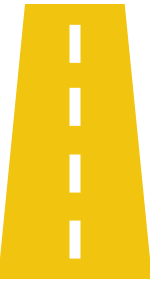 Are you ready to build a more profitable business?
Let's Do This.
Request Information
About Elite