Marketing Your Shop in Today's Competitive Environment
Web-Based Marketing and Grass Roots Marketing For Your Auto Repair Shop…
When it comes to web-based marketing, I am sure you will agree that as we move into the future, the motoring public will turn to the web with increased frequency as they search for information. In our industry consumers will not only use the web to find auto repair & service facilities, but they'll use it to validate the shops they have chosen, for price justification, and to share their experiences through social media. I am not suggesting that the use of print, as well as other media, will go by the wayside, but clearly it will play a far lesser role in the coming years.

I would encourage you to consider a number of things when evaluating your web-based marketing strategy. Obviously, you'll need to set your sales and car count goals, and you'll need to assure you have defined your target customer. Beyond that, you should set a budget that is based on the sales you would like to generate, and you should allocate a good percentage of that budget toward your web-based marketing plans. You should then evaluate your website to ensure it has a fresh and competitive appearance, is intuitive and easy to navigate, contains all the relative information a visitor would typically be looking for, and is search engine friendly.
Regardless of how great your site may look, and how easy it is to navigate, all of your well-intended efforts will be meaningless unless the people in your community can easily find your site. So make sure you establish an adequate budget for both local and organic search, and then find a good, ethical SEO company. SEO (Search Engine Optimization) is an ever-changing science, and the right company will help your shop show up on page one of a customer's search results, and stay there. SEO is one project you don't want to take on yourself, and you don't want to have the work done by a supposed expert that can do more damage than good, or worse yet, get your site blacklisted by Google.

In addition to your web-based marketing programs, you'll also need to invest a good percentage of your ad budget into local grass root marketing programs. Study after study confirms that people are most attracted to shops that are actively engaged in the community. When a potential customer sees that you sponsor community sports, when they see that you participate in charitable causes, and when they see you at local events, it has an extraordinary impact on their decisions. The consensus is that when the people in your town feel that you genuinely care about the community, that's when they'll begin to believe you will genuinely care about them. In today's competitive environment, the best marketing advice I can give you is to put your auto repair marketing dollars where they'll bring the best return on investment: towards a great, well-optimized website and grass root marketing campaign.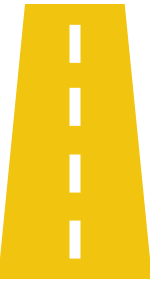 Are you ready to build a more profitable business?
Let's Do This.
Request Information
About Elite