Every single Elite coach is currently running, or has run, one of the most successful shops in America!
This is how we ensure that every Elite coach has walked in your shoes, triumphed over the challenges your shop is facing, and can use their first-hand experience to help you reach your shop's goals.  Our coaches work with us for one reason: they're passionate about making this industry a better place by improving the lives of shop owners, their employees, their customers and their communities.
We know from experience how challenging it is to run a successful auto repair business, so we're here to make sure you're able to build a better shop and a better life, and that you never have to do it alone again.
Since 1990, Our Coaching and Peer Groups Have Delivered Extraordinary Results to Tens of Thousands of Shop Owners
Whether you'd like to join Elite's Pro Service peer group of 90 rock star shop owners, or work with an industry leading shop owner through Elite Top Shop 360, our services have been proven to be able to help you with:
Recruiting the right techs and advisors
Marketing plans that increase car counts
Getting your shop's numbers to where they need to be
Increasing your sales and customer satisfaction
Creating a better work-life balance
"Kevin has once again showed me how to move our team forward and lead our company. Gross profit is up, gross sales and net income are up. I could go on and on about Bob Cooper and what his team at Elite Worldwide has done for us."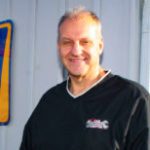 Mike Keplinger | Mike's Car Care Center
"The automotive field is very competitive and what better way to remain at the forefront of our industry than by having great coaches like Jim Murphy and Bob Cooper. With the help of Pro Service our net profit is up 59% this year!"
Marv Kea | Borst Automotive
"Doug Stoll and the entire Elite team are incredible. Bob Cooper's program and Doug's personal coaching helped me set and achieve realistic business and personal goals. I had goals before, and I knew they were attainable, but after struggling with execution I found Elite."
Zach Edwards | Ashland Automotive
"Bob Cooper and Jim Murphy's Pro Service group is "second to none" in the Automotive Repair & Service industry. I am both blessed and honored to be part of this organization. After joining the Pro Service group my business Desert Automotive has gone in directions that we had never thought of or dreamed of."
Chelsea Clark | Desert Automotive
We are governed by the principle that we will never put money ahead of people.
Maintaining a company's culture is one of the greatest challenges in business, which is why we use a rigorous interview process with every coach and trainer we bring aboard.
Each has a verifiable track record of impressive success and A+ references in their communities, but also has a strong commitment to ethics, and shares the principles that we hold so dearly.